Slim Black Dinner Suit
Slim Fit Black Dinner Suit
Complete outfits are available from £65.00 This hire price includes a light weight Black Tailored slim fitting dinner jacket, matching trousers,  tie or bow tie and handkerchief.
Also available in an off White Dinner Jacket.
This suit can also be purchased from £320.00.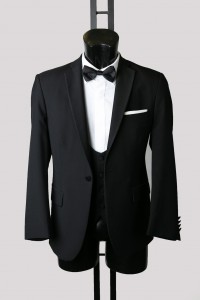 Please contact us for an appointment to discuss your requirements.